Embark on a journey of elevated elegance: unveiling your passport to luxury.
Plane-sailing travels with Oscar Jacobson x Hemingsworth Super Merino 120s Reef and Clipper set.
Embark on a journey of elevated elegance: unveiling your passport to luxury.
Presenting our second collaboration with Oscar Jacobson, an exquisite blend of elegance and sophistication, now elevated to new levels of luxury with the finest merino wool.
Crafted in Italy by Reda to the highest standard, our Super Merino 120s Collection embodies the luxury, lightness, strength, and technical performance of nature's ultimate fiber – merino wool. With its natural antibacterial properties, you can travel effortlessly without the need for frequent washing and care. The high twist yarns ensure crease resistance and fast recovery, making it ideal for pool and sea use. Above all, the exquisite hand feel and elegant drape make this holiday capsule truly peerless, allowing you to travel light, stay clean, and look sharp.
Swedish style, British Heritage, Globally inspired
Among the highlights are our Clipper swim short, crafted in gossamer light-weight merino fresco in solid navy blue, offering unmatched versatility and style. Pair it with the Reef shirt, a short sleeve camp collar shirt with a straight hem that can be worn on its own or under a blazer for a coordinated two-piece look.
New styles, always made in England
We also introduce the Sundeck Tee, a brand new style boasting a clean, sharp silhouette with a classic crew neck design, deep rolled hems, and an inset sleeve. Available in solid dark navy or grey melange, this tee is perfect for a relaxed yet elegant appearance.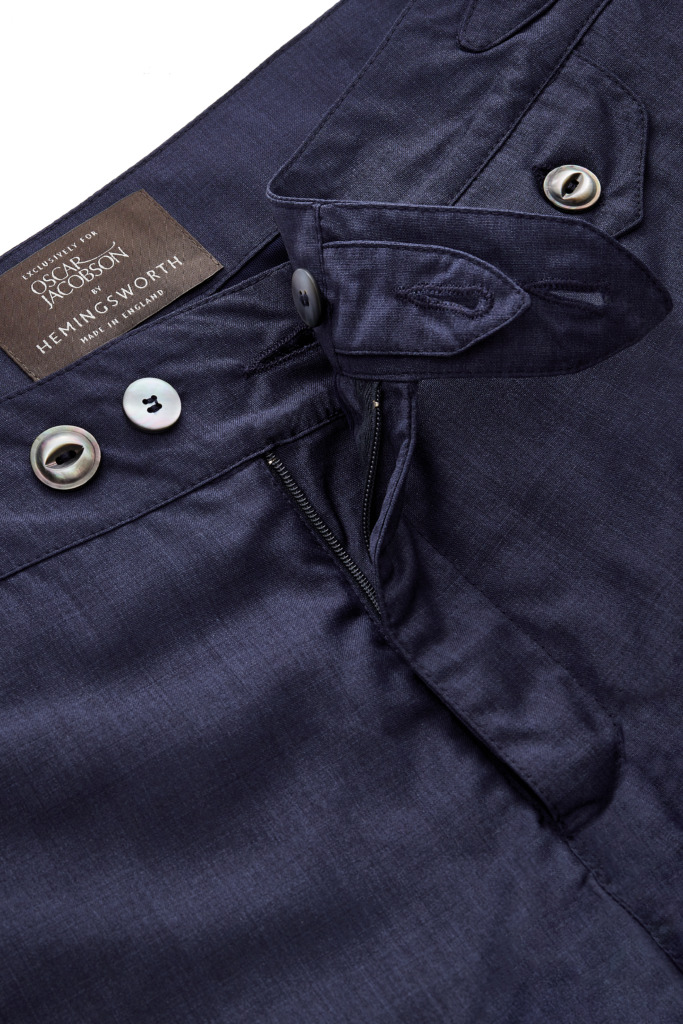 NAVY MERINO CLIPPER SWIM SHORT
Crossover belt fastening waistband
Polished metal side adjuster buckles
Tahitian, mother of pearl buttons
Side angle entry hip pockets with mesh half liner – perfect for letting water through but keeping your keys safe
Quick drying exclusive fabric with a gossamer light-weight merino fresco in solid navy blue
Resistant to chlorine, salt water and fading from sunlight
Luxurious stretch Lycra mesh lining with matching stretch Lycra trim
Machine washable
Designed & made in England
The Clipper swim short is made using a 29 piece pattern and 17 hand finished stages, featuring Hemingsworth's unique adjustable waistband, offering unmatched comfort and style, from poolside mornings to sophisticated al-fresco evenings.

NAVY MERINO REEF SHIRT
Soft stepped camp collar
Short sleeves
Quick drying exclusive fabric with a gossamer light-weight merino fresco in solid navy blue
Resistant to chlorine, salt water and fading from sunlight
Straight hem with dropped back to be worn untucked Shallow side vents
Chest patch pocket
Tahitian Mother of Pearl buttons
100% cotton
Lightweight for comfort and breathability
Designed & made in England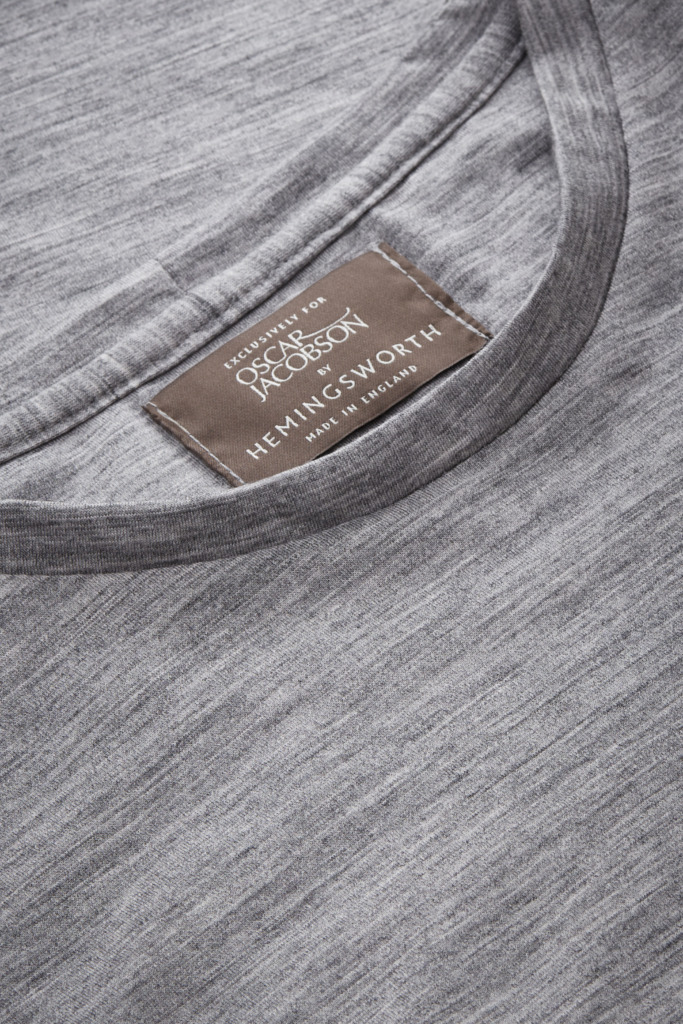 NAVY / GREY MERINO SUNDECK T-SHIRT
Exclusive New style for Oscar Jacobson
Crafted by Italy's Reda, it blends luxury, strength, and merino wool's natural performance.
Tailored fit
Deep rolled hems, and inset sleeves for a sharp silhouette.
Available in both navy and grey, its fine merino wool offers comfort and antibacterial properties, making it perfect for travel.
Machine washable
Designed & made in England