At Royal Ascot, all eyes are on the fashion. And while this will be the case in 2021 more than ever – with only the fashion conscious Royal and Queen Anne Enclosures open – it's a phenomenon that originated with one very well-dressed man in the Regency era.
The Queen Anne enclosure itself has its origins before there was even a racecourse in Ascot. In 1711 Queen Anne found the heathland that would become Royal Ascot while out riding from Windsor Castle and decided it was the perfect place for racing. In 2021, The Queen Anne enclosure remains the place to be for true racing aficionados, with the best views of the Parade and Pre-Parade Rings. The enclosure's dress code calls for a full length suit in matching colour and pattern, so we've rounded up some suggestions for this year.
The Pink Peacock
The Speedbird jacket and Cruiser trouser in pink seersucker is the perfect combination to stand out in the crowd and with this combo you'll sure to make your mark. Fresh and cool, the unstructured nature is perfect for hot summer days and even hotter summer nights.
The Classic Royal
Classically British heritage has always inspired our rich choice of fabrics, understated style and confident use of colour and no more than with our Dark Green Navy Seersucker. You'll naturally be guaranteed to have Royal impact with this modern re-working, that's as adaptable for work or play.
Subtle Steeplechaser
The Hemingsworth Navy Seersucker jacket redefines a staple piece that's been around for over a hundred years. It's also the perfect disguise to introduce a few modern day tricks to the paddock with its slim tailored lines, cut from a casual, cool fabric, this jacket fits every occasion perfectly. And with its subtle navy stripe which shines when it catches the light, just like the underdog, they'll never know what hit them in this piece.
We can thank the great Beau Brummell for the emergence of the Royal Ascot dress code. The iconic regency-era dandy set the trend in his early nineteenth century heyday. Brummel was the original influencer, with London society obsessing over his every outfit and hanging upon each of his witticisms.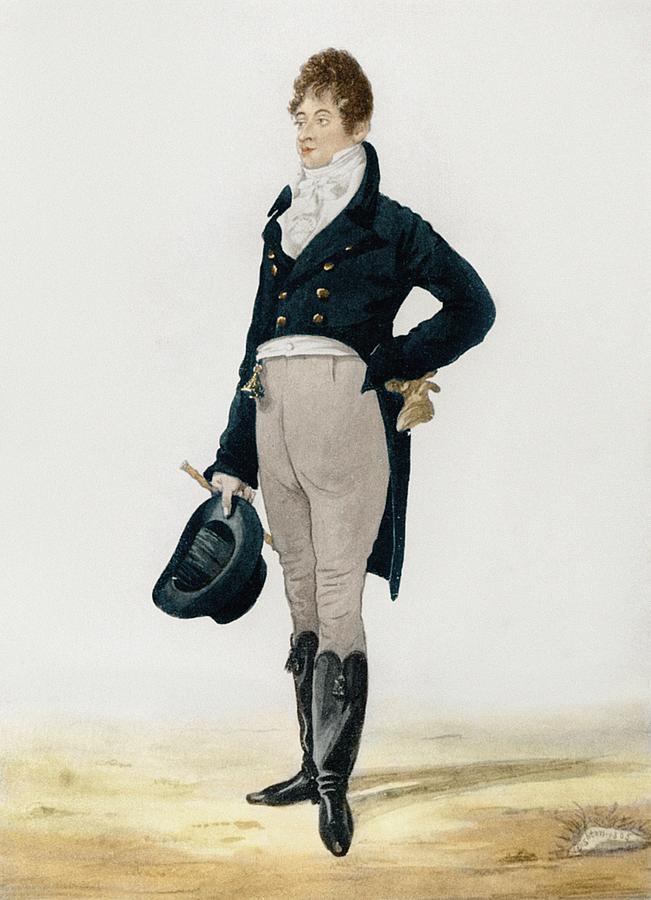 Brummell rejected ornately embellished clothes in favour of perfectly tailored, understated attire. And still today, a formal shirt remains a must in any Royal Ascot enclosure, Marylebone's Trunk Clothiers being a good place to pick up a shirt that will complement the Speedbird. But which tie to choose? That is the true test of your style.