What would be a better fit for the Goodwood Festival of Speed than our Hemingway jacket? After all, it shares its name with a man who wrote that "There are only three sports: bullfighting, motor racing, and mountaineering; all the rest are merely games."
Seeing as we're here to witness true sportsmanship there's only one place to watch the action, the trackside balcony of the Clark Pavilion overlooking Molecobe Corner; the most treacherous point on the course's hillclimb section.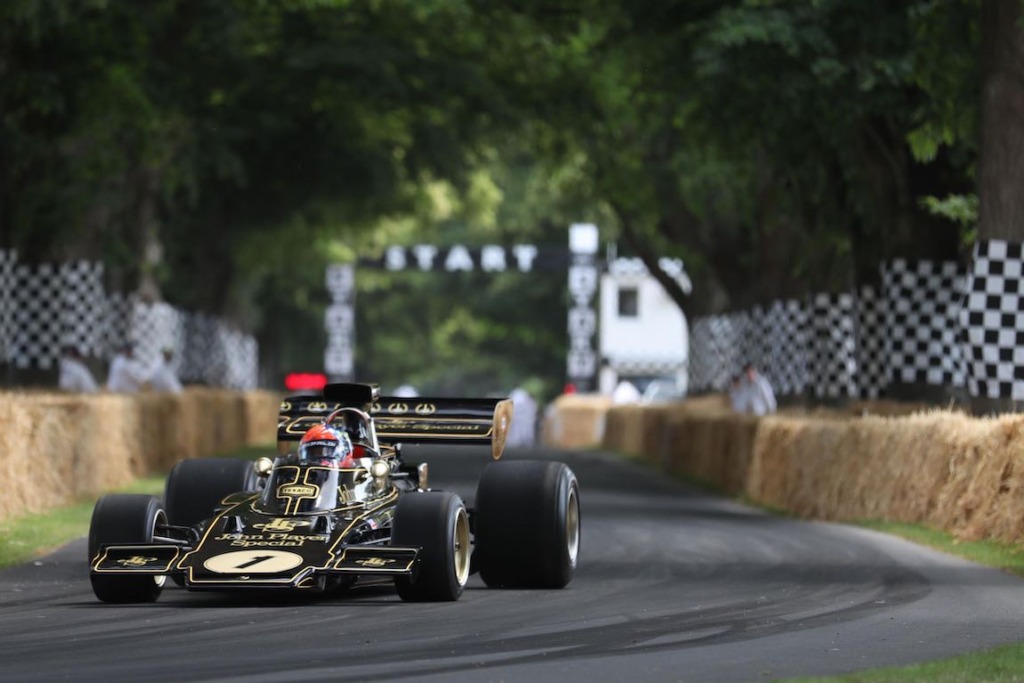 This being the Festival of Speed, let's combine the Hemingway Jacket with the Cruiser, a trouser tailored for life in the driving seat. And keep it looking sharp with the Marina shirt.
Since someone else is doing the driving, we can take advantage of the added benefits that come with the Clark Pavillion. Namely, free-flowing Champagne all day, a three course lunch and afternoon tea delivered to our table.
Once the racing is over, we can round off the day at the bar in The Kennels – Goodwood estate's exclusive member's club house – where the drinks are garnished with estate-grown herbs and fruit.
As much as Goodwood is a celebration of automobiles, truth be told, the traffic is horrific. So it only makes sense to make our exit via the Goodwood aerodrome. They even provide a VIP chauffeur service between the runway and the trackside.