The true meaning of varsity letters
Varsity sports are a source of inspiration that runs through the AW21 Hemingsworth collection. One of the most iconic features of varsity sports is the classic varsity letter. Varsity letters were originally only allowed to be worn by the most distinguished members of college sports teams. An early example is the Harvard baseball team, which first used an Old-English-style H embroidered on a flannel shirt in 1865, with the college's American Football team later adopting the emblem.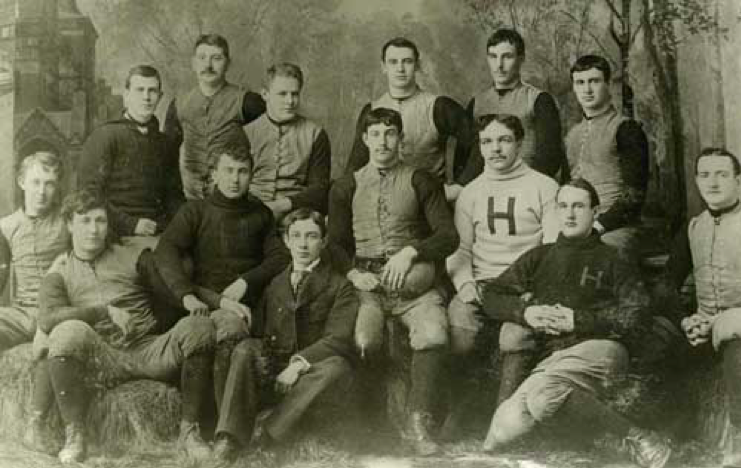 The use of varsity letters quickly spread throughout US universities and was adopted by rowing crews, track teams and Lacrosse squads. However, varsity letters couldn't be worn by just anyone. The team captain would allow the most accomplished players, who had represented the team at defining moments in the sporting season, to keep their shirt as a reward. These students became known as lettermen. In this way, owning a garment with a varsity letter became a mark of excellence, given in recognition of a sportsman deserving of respect.
It is this tradition of pride in excellence that Hemingsworth's Skipper rollneck pays tribute to. It's a garment designed for those who are first on the training ground in the morning, putting in the hard hours and striving to become the best.