MAKE A SPLASH IN OUR LAID BACK, ELEGANT BRITISH MENSWEAR
An ode to long, heady summers filled with sun, sea and sand, lazy days lost to sailing and exploring hidden coves, balmy evenings filled with friends and wine. Explore our collection featuring soft pastels hue that echo the hues of the ocean, classic chambray and rich jewel tones to add a splash of colour.
Take your summer attire to new heights with our contemporary luxury leisurewear, hand crafted in Britain with the finest fabrics. Warm climates call for lightweight, breathable fabrics that will take you from beach, pool side to bar. Off set bold tailored swim shorts with soft pinks and timeless navy for the perfect beach look.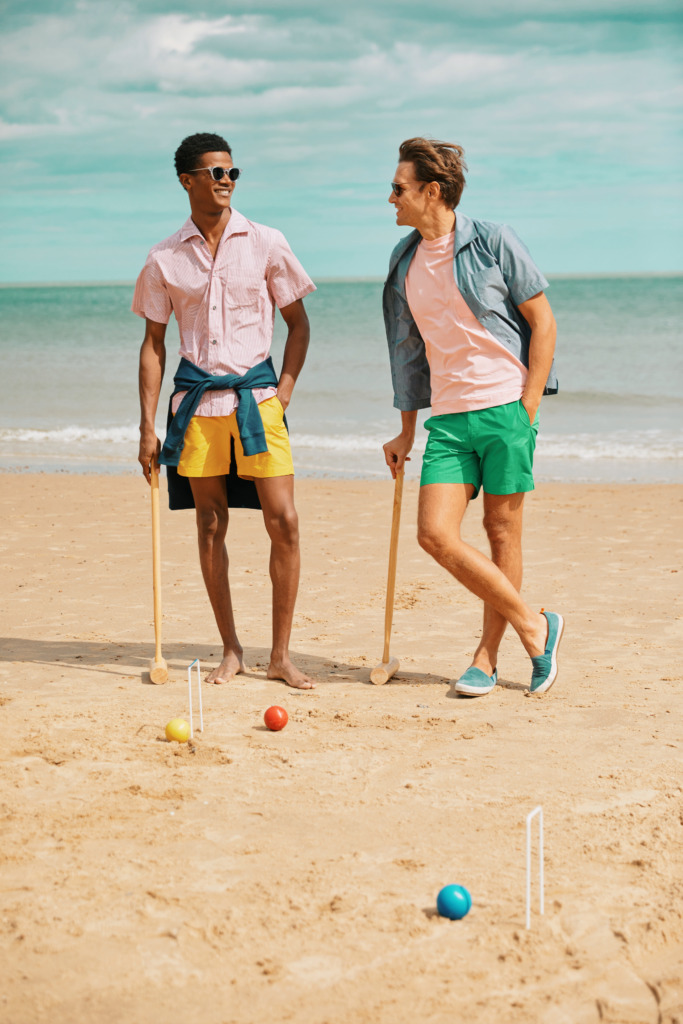 From quick-drying tailored swim shorts, lightweight chambray shirts to soft, breathable cotton t shirts explore our edit of summer essentials here.